The Largest Fleet of Luxury Mega Yachts with Jacuzzis & Slides
We have the Finest Boats for your Yacht Party in Miami. Our Boats are located in South Beach, Miami River, Miami Beach Fontainebleau, Aventura, Sunny Isles, Coconut Grove, Miami Downtown. Plan your dream charter with us.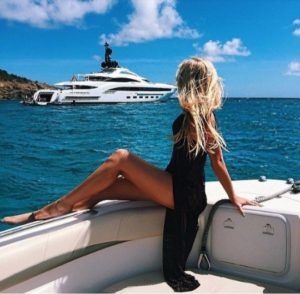 105′ Tarrab
Super Yacht Party Miami Beach!
115′ Horizon
The Best Luxury Jacuzzi Yachts in Miami
103′ Scarlet
Excellence in Service Always!
Not only is the yacht charter amazing, but the guests had a blast!
Mega Yacht Rental Miami provide superior customer experience and tremendous value for our customers. With over over a dozen different sized yachts, we provide local half or whole day charters, sunset cruises, as well as multi-day charters. Welcome to the yachting capital of the world! There's no better place for an adventure on the water than Miami. Remarkable art scene, delicious cuisine, breathtaking clear waters, magical sunsets. In Miami you will experience remarkable views of the city skyline amid bright blue water and an ocean breeze. You can relax on a luxury yacht, you can try fishing or have a party on one of our many mega yachts. We also have party boats and a catamaran. You can always rent a Jet-ski with us.
There are a few areas to choose for your experience: Miami Beach, Downtown Miami, Key Biscayne, Haulover Sandbar, Coconut Grove, Miami Sandbar, Waterfront restaurants, small sand island, celebrities homes and mega yachts. Miami is the ideal location for a yacht charter while on vacation because of the incomparable weather. With winters ranging in the 70°s and summers in the 90°s, there's no wrong time to visit. But while the climate is typically mild and blissful, pay attention to the weather forecast leading up to your trip.
All boats have an excellent surround sound system with bluetooth connectivity, just connect your music Playlist from your phone. 
Call # 305 944 4323 to Book Now!